Diana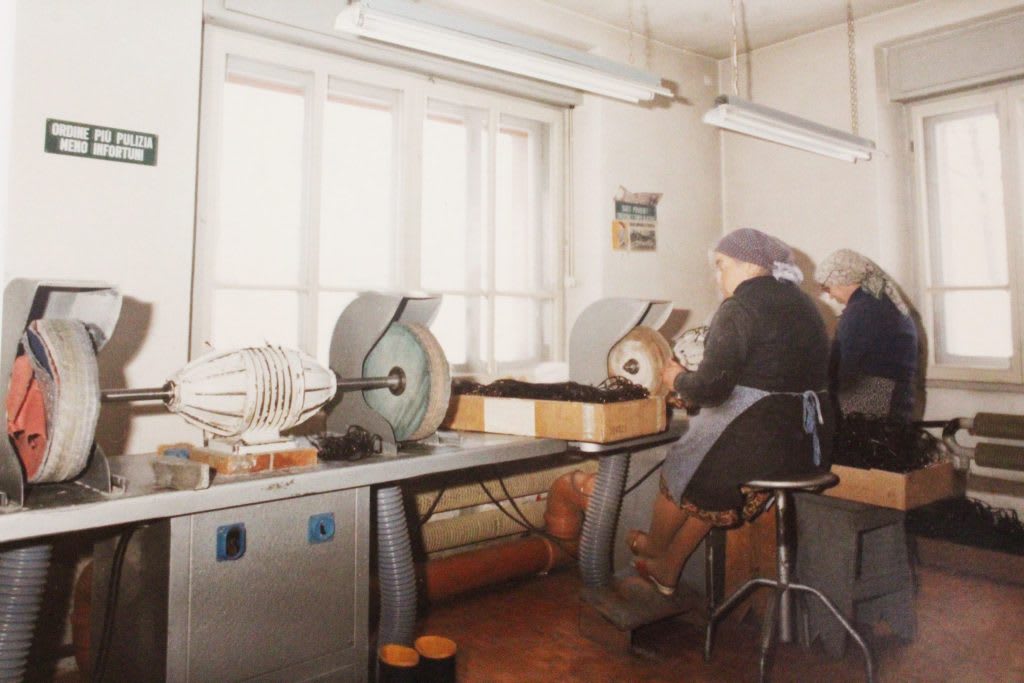 Characteristics

Manufacturer
IOVES
Made in
Lozzo di Cadore, Italy
Period
1970s
Brand
Diana
Technical
Acetate, equipped with anti-splash screens
DISCOVERY

Location
Lozzo di Cadore (Italy)
Year
2019
Digging Type
On site, still running company
We can't lie. These IOVES frames are maybe what best represent Bidules. We took former safety glasses and turned them into custom sunglasses in our workshop. They're part of our basics - with their stripped-back, solid design. Oh, and they're pretty darn affordable.
You could say they're also basic in another way, as when we headed out on our first ever digging trip in Italy they helped us to not come back empty-handed. So, technically, they're what our love story with Italy is built on. Bet you didn't guess that.
Archive: circa 1980, two polishers sitting in the IOVES workshop, created by Costan brothers Ennio and Gildon San Nicolo di Comelico, 1950, Italy.